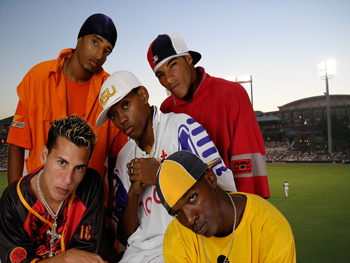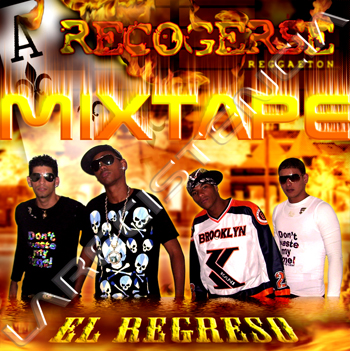 [audio:http://www.cubaton.it/audio/biografie/eminencia.mp3]
PROJECT EMINENCIA CLÁSICA
Eminencia Clásica is a Cuban group that has been created to Cienfuegos (Cuba) on August 13th, 2002. Its members are all very young: Yamichel Zuaznábar Alfonso (Manager and Singer), Ismel Estévez Osés (Singer), Agustín Sosa Subaznábar (Singer), Yoanis Saint Cruz González (Singer), Bladimir Lázaro Cabrerà Herrera (Singer)
 Artistic Line:
Musical and vocal project that work in the genre of  Rap, with inclination toward the genre of the Reggaetón, mixed to elements of the culture Hip Hop as the Break Dance, and in the experimentation with  Cubans Classical genres and foreigners.
  Objective
To create works of quality and aesthetical excellence that bring experiences to the Movement of the Cuban Hip Hop, through the experimentation with national and international classical genres, to contribute to the musical and socio cultural development of the Cuban country.
 Projects
Eminencia Clásica has been select to belong to the Project EDARTE (Education for the art), belonging to the Pedagogic Superior institute and in collaboration with the CITMA, realized by 11 researchers of the Cuban province, of which 3 have opted for the Candidacy to the Doctorate and the others for that of Teaching.
This project uses the Musical education as mean to acquire knowledge and education through the art. Based on actual artistic movements, this work will be able in the future to stimulate other projects, and to recommend teachers and the young people that have inclinations toward this line.
On the same way,  this qualitative progress has allowed Eminencia Clásica to be selected in an audition in the month of July 2003 to represent the city of Cienfuegos in the 9th Edition of the International Festival Habana HIP HOP, from August 11th  to 17th, 2003, event organized for the AHS.
This evaluation has been presided by members of the Committee Tecnichal Artistic of the Provincial Center of the Música "Rafael Lay", and from experts and executives of the AHS of the province and Cuban nation;  evaluation that has constituted then the principal motivation for their incorporation, in this same month as same members of the AHS to Cienfuegos.
Anteriorly Eminencia Clásica had realized an absorbed work of search and musical investigation together with the prestigious group Arte Mixto, of which the first fruits have been the Project "RUMBAREG" that, promoted for the UNEAC, is publicized in the whole city, the town hall of the province and the capital of the Cuban country. This project has given a big development to their artistic level and their stage presence.
Eminencia Clásica has also participated in the production of the CD demo "La Crema", together with the group TECNOCARIBE, during the end of 2004 and the beginning of 2005.
The most recent production of the group consists in theirs first VideoClip "Pitchea" (that you can see on exclusive on salsamania.it), which has been named to the Premios Lucas 2005 in the category Hip Hop / Rap / Dance and the share in the production of the CD "A poquito or de to' " of Paulo FG, together with Roldán, singer of the group Orishas, phonogram recorded in the  ABDALA Studies.
 The group has disappeared from the musical panorama for some years and ite has appeared again currently (2009) on the musical scene with a demo CD entitled A Recogerse.